Mint Payments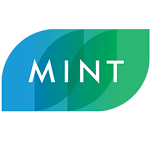 Mint Payments is a provider of Credit Card payment services in Australia.
Mint's fees for uCollect users are:
No customer setup fee
Visa/Mastercard: 1.88% + $0.30 transaction fee + $38.50 per month
AMEX/Diners: available independently – signup with Amex/Diners and provide the merchant number and Mint will process
Multi currency CC charges are available, but require special setup
Authorisation fee (only for Pay Now transactions): $0.28
Mint Payment transactions are underwritten and processed by NAB. Prices include GST.
Creating your Mint Account
Start the process to create your account by clicking here.
Note that the heading at the top of the form states only CC pricing.
You will need to submit the following details:
ABN Number
Owner/Director details
Bank account number and recent statements
Approval takes 2-4 working days (it can take longer based on the risk assessment process). Your API details will be sent direct to us when approved and we will notify you when your uCollect account is ready.
Setting up in uCollect
In uCollect we have split Mint into two gateways – one for Direct Debits (AU only) and one for Credit Cards. You do not need to set up one of the gateways in uCollect unless you intend to offer that payment method. You can always add the other gateway later if you want to.
To set up your gateway in uCollect add a new Gateway (Edit Organisation, or from the setup wizard) with the following details:
Gateway: choose the Mint Credit Card gateway.
Enter your Username and password (Credit Card) received from Mint
Calculate Commission/Fees on Settlement: This option should not be checked as Mint deducts fees monthly from your account.
Pay Now: Mint is eligible for Pay Now (and your customers can sign up for automatic collection).
For help on using the Gateway setup screen please see the help page.
Managing your Customers
When setting up your contacts in uCollect you have two options:
Create Customer. You can click the "Create Customer" link to add the details if they have not already been created in Mint. You still need to ensure that you have the correct authorisation to set up the bank account or credit card in uCollect. We submit this data to Mint which assigns a Customer ID. We do not store the account details in uCollect – we only store the Customer ID from Mint.
Choose from the list. You can reuse a stored customer profile from Mint by selecting it from the list. Be careful to pick the right one!
Managing your Collections
uCollect will automatically send collection requests to Mint. No additional involvement from you is required. When Mint accept the request we will mark the invoice as paid in your accounting system. The acceptance we receive from Mint is not necessarily a real-time approval. It is still possible that the collection could be rejected by the bank. If this happens we will send you an email and reverse the payment in your accounting system.
Important note on currencies: All Mint gateways are single currency. This currency is the base currency for your country (NZD for New Zealand and AUD for Australia). Do not attempt to collect invoices in other currencies through these gateways as they will be treated as base currency at 1:1. No FX conversion will be performed.